Every week we guide you through the biggest albums, to help you decide what you should be streaming. This week: two very different approaches to the end of the end of the world as we know it, and we delve deep into the mind of Miss Madonna Ciccone…
With albums being made on a three-to-four-year cycle, it isn't a surprise that now is the time that albums about the dreaded B-word rear their head. Slowthai gave his damning verdict on Brexit Britain last month, and now it's the turn of Mercury Prize nominated poet Kate Tempest
On her new masterpiece 'The Book of Traps and Lessons', Tempest captures the national mood of fear and distrust of thy neighbour perfectly, despite it being recorded in Rick Rubin's sunny LA Shangri-La studio. The super producer brings the same sonic clarity he applied to his work with Adele, but aside from that, Tempest's blistering songs (created in conjunction with long term collaborator Dan Carey) are every bit as intelligent, engaging and emotional as they ever were.
Opener 'Thirsty' is a perfect signifier, moving away from the narrative focus of her previous records and instead developing images and moods. "I wanted sucker punch and numbness" she says, summing up the bombardment of emotional manipulation her generation suffer through a life lived online. 'All Humans Too Late' picks up the theme and runs with it; Three Sided Coin asks why people lash out when they "need somebody to blame", while the terrifying 'Brown Eyed Man' vilifies the divisions that racial profiling has created.
"My country's coming apart" Tempest laments on 'Keep Moving Don't Move', delving into a surreal nightmare of a soundscape that stretches across the album. It's not packed with singles: it's a classic record designed to be consumed and digested whole. The woozy, carnival feel of 'I Trap You' gives way to silence backing 'All Humans Too Late', a jarring jump that focuses the ear on Tempest's words, an effect that would be lost in isolation. 'The Book of Traps and Lessons' is full of such moments, exploring Tempest's tired anger beautifully, even if it isn't always an easy listen.
But as the cliché goes, it's not all doom and gloom: there are glimpses of personal beauty and optimism in some of the album's best moments. 'Hold Your Own' prays for inner strength while pleading with us to "stop craving", while closer 'People's Faces' calls for "more empathy, less greed…couldn't we be doing this differently?" Best of all is the gorgeous 'Firesmoke', a warm and tender love song that celebrates the altruistic power of romantic love at the eye of the current British political storm.
A different approach to the state of the nation is taken by pop behemoths Bastille, who return with 'Doom Days'. "Dance, fuck, drink through disaster" ('Million Pieces') is their refrain, on an album that's every bit as lyrically ambitious as their theatrical live show: a night out as metaphor for the end of the world.
It's hardly subtle: "Is that an apocalypse or nihilism on your lips?" singer and lead songwriter Dan Smith asks on 'The Waves', but the metaphor never stretches the point.
Unfortunately the music behind it is lacking. Like their previous albums, Bastille's songs are so vast and arena-ready that they feel empty, and feature those glitchy, hiccupping noises that are all over the chart, which makes it all feel trite and generic. Tracks like 'Bad Decisions' and 'Nocturnal Creatures' are so slick they almost slide off the vinyl, and Smith's voice is so overwrought that it's hard to detect any real emotion in the midst of it. Happy exception is '4AM', pulling the production and Smith right down to be as small as possible, a very welcome change of pace.
A woman not averse to seeking out chart trends is Madonna who, after a string of poorly received albums fired at the mainstream, is back offering something a little different. 'Madame X', by tradition, should feature spots from DJ Khaled, Post Malone and someone with a confusingly placed dollar sign in their name. Instead, after decamping to Portugal, Madonna has followed her own path to deliver something bonkers which, while deeply flawed in places, is far more fun to listen to.
No other Madonna album would feature a track as wonderfully nuts as 'Dark Ballet' for instance, where a plodding dub beat gives way to glissando piano before the woman herself informs us, "I want to tell you about love and loneliness", over what sounds like a circus organ played by someone on drugs. It leaves Madonna gasping for air and carries the freewheeling menace of Radiohead's Paranoid Android.
'God Control', meanwhile, deals with guns and drugs flooding American streets over a 70s disco bassline, while opening track 'Madeline' eases into the rhythms of her new adopted home country. Sure, there are glaring issues: like the majority of Madonna albums it's far too long, there are dreadful lyrical "woman-of-the-people" mis-steps (Killers Who Are Partying particularly grates) and Bitch I'm Loca reverts to type too quickly. But by doing her own thing on the whole, 'Madame X' might just be the creative rebirth the Queen of Pop has needed for a while now, and it's exciting to see where she might go next.
The Book of Traps and Lessons by Kate Tempest: 5/5
Doom Days by Bastille: 2/5
Madame X by Madonna: 3/5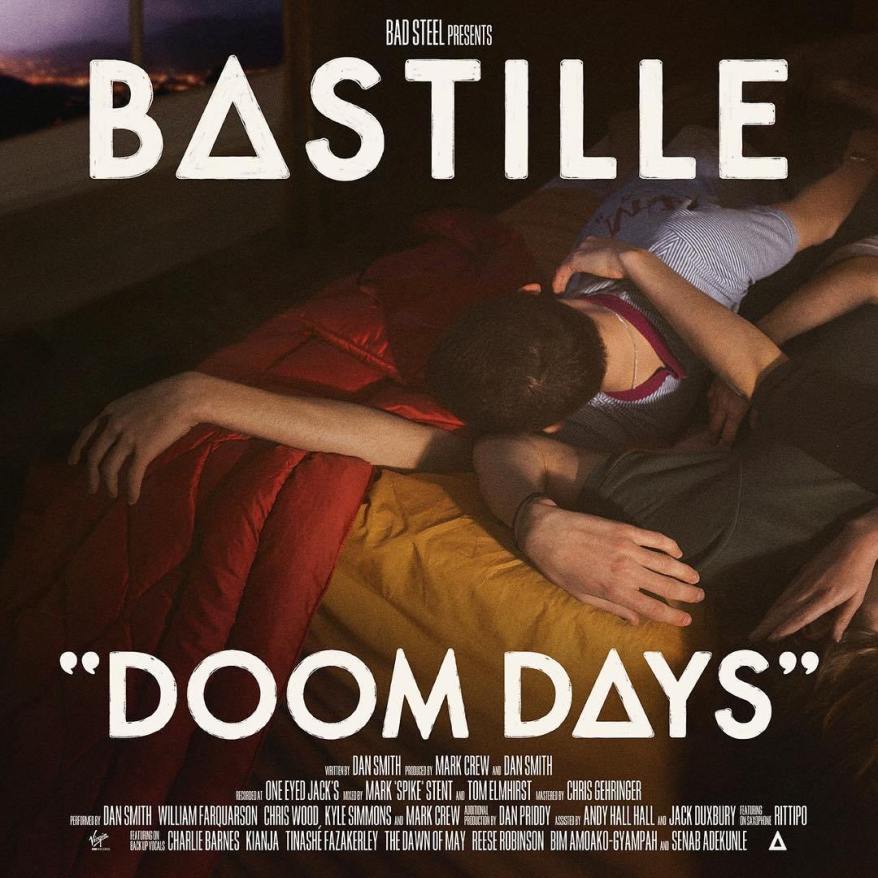 ---