A shop full of clutter and characters and which has drawn customers from all over the world has been immortalised by two local artists.
'The Shop' is a project devoted to revealing in close-up the people who worked in military treasure trove Sabre Sales on Castle Road, which has now closed its doors after nearly 30 years.
The artists have spent two years collecting close-up photographs, film, interviews and memories of the shop. They hope the rest of Castle Road will take part in honouring the shop by giving over their shop window to photographs of mannequins, artefacts from the shop, it's staff and other memorabilia.
Film-maker Timothy Connell and Oana Damir, a photographer and the woman behind Vagabond, a travelling art gallery in Southsea, are launching their multimedia project – a homage to a Portsmouth landmark – on October 17. The street long exhibition will run for two weeks until the 31st of October.
Tim said: "The shop was known and loved by so many people. It was a den of clutter awash with characters young and old, it was a relic of retail past that we wanted to treasure and celebrate it."
The shop has special significance for Tim. His father used to work as a volunteer in the shop on Saturdays and Tim remembers being taken in there throughout his childhood.
He said: "High streets tend to all look the same up and down Britain, but Portsmouth's Castle Road has always been a law unto itself and Sabre Sales stands out as a jewel in the crown as a true one-off. It's very sad it is closing, it's a real local institution. Oana and I wanted to capture something of the spirit of the place and the people who work there before it was too late."
In addition to persuading other shopkeepers to join the art project by displaying artefacts and photographs from The Shop Project, Tim and Oana are producing a limited 100 print run of commemorative newspapers featuring the shop's characters and stories.
Tim said: "We are asking vendors along Castle Road to join us in one last salute to a truly unique and much cherished fixture of Southsea by exhibiting a selection of photographic works in their windows and shops for a two-week long exhibition."
For more information, contact Timothy Connell at hello@timothybconnell.co.uk and Oana Damir at vagabond@oanadamir.com
For more details please visit the website at: www.theshop-project.com or contact by email at contact@theshop-project.com
The preview will take place on the 17th October, at 6pm, starting at Shop 65 on Castle Road, followed by Tony Wood's Salon, Pie&Vinyl, Brocante, Delayney's, Truffles, Sabre Sales, Pete Codling's Atelier and ending at 101 Reykjavik for drinks until late.
Photographs below by Oana Damir.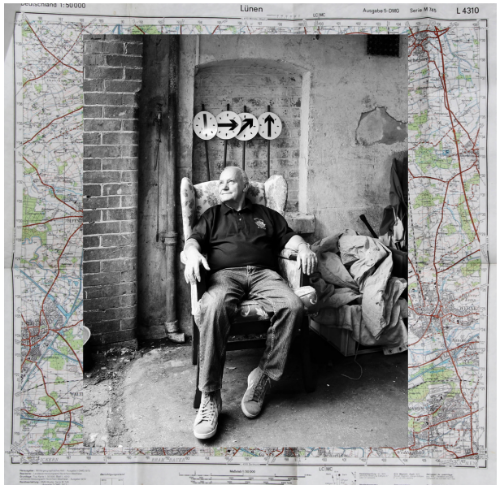 ---