Chloe Hood is a Portsmouth born and bred punk girl who recently finished her degree at the University of Portsmouth in Fashion and Textiles with first class honours, specialising in digitally printed textiles, jersey garments and pattern cutting. Chloe gets most of her inspiration for her textile design from urban sports especially roller derby, skateboarding and BMX. More than just an inspiration, Chloe is also currently a member of the Portsmouth Roller Wenches Fresh Meat, getting involved with Roller Derby. The Roller Wenches and the friends she has met through them have been a huge support throughout her course, graduation and the launch of Hoodlum Fang.
Chloe creates leggings, skirts, shorts, sports dresses and tees, each piece is handmade with love by Chloe personally in her little studio in her home in Portsmouth. All the companies she works with to create these pieces are UK based too. It is awesome to see someone create a brand that is utilising new technology with digital textile printing and making more than the basic garments like t-shirts.
Hoodlum Fang is currently available through an online shop, but Chloe is on the look out for shops that would like to stock the garments, and also selling at local Roller Derby bouts.
Hoodlum Fang is having a 30% flash sale starting today and going through to Sunday 5pm in celebration of getting to 300 likes on the Hoodlum Fang Facebook page.
To check the full range and buy Hoodlum Fang visit:
hoodlumfang.bigcartel.com/products

(Photo by Dominic Smith)



(Photo by Dominic Smith)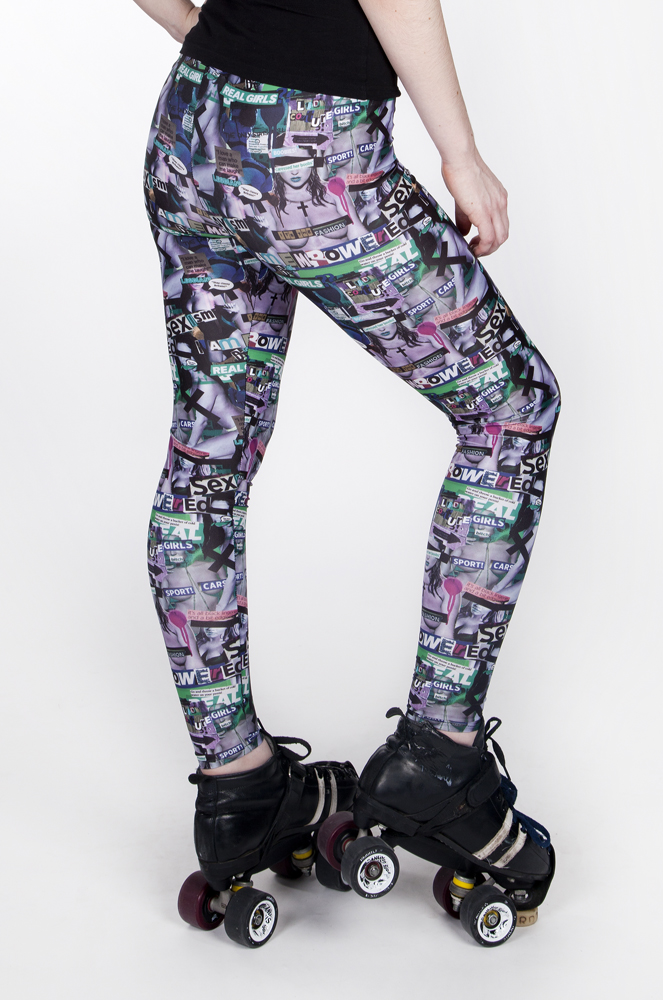 (Photo by Dominic Smith)



(Photo by Justyna Kloch)

---