We are happy to announce that we now can make available our premium bamboo iPhone cases (produced for us by Portsmouth based company Etch) with our Strong Island x Portsmouth FC design. The cases are handcrafted and felt lined bamboo and a step above the rest. With pin point precision laser etching and a high quality finish that is sure to impress they are more than just a hard wearing protective case. Available in natural and charred bamboo they are light, strong, very tough and no two cases will ever be the same due to the grain of the bamboo meaning each case is unique and has it's own sense of individuality.
The detail on the design is incredible if we do say so ourselves, check the seams on the ball and the FA cup winning dates in the photos to see for yourself.
This special collaboration design is with Portsmouth FC and the Pompey Supporters Trust and thanks to Etch we can make £5 from each case sold a donation to the club.
You can order either the natural or the charred/black cases, for iPhone 4 or 5s for £45 each including p&p from our store:
www.strongislandclothingco.com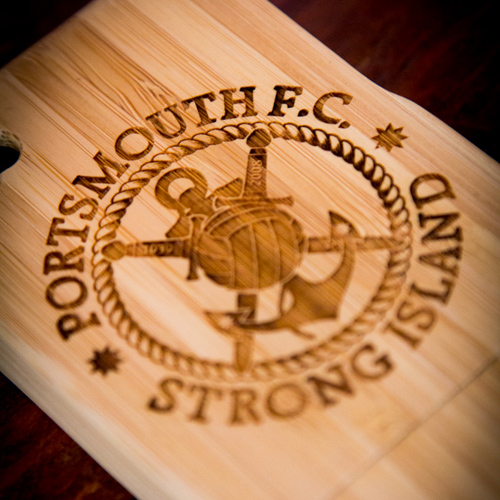 ---