Thursday's Strong Island birthday party event at The Belle Isle was by far our best yet with a huge turnout and a mountain of amazing items donated by the kind people and businesses of Portsmouth. The final total for all of the raffle tickets sold came to a staggering £1,265, easily beating last year's total. Every single penny raised goes to our two chosen local charities, the RNLI station in Eastney and Portsmouth Autism Support Network. Considering this and the last two events that is almost £3,000 you have all helped raise. You. Rule.
All of us at Strong Island would like to give a heartfelt thank you to everyone who made Thursday possible: The guys at The Belle Isle and the staff for helping supply and give out the free booze and draw the raffle tickets, Austen for MCing, everyone who made it down and helped us celebrate our birthday and put their hands in their pockets so generously and last but not least the incredibly kind artists, photographers, makers, restaurants and businesses who donated their prizes:
Heather Walters-Pierce, Irving Brewery, The New Theatre Royal, Caleigh Ill, Garbos Hairdressing, Mark Persaud, Diana Goss, Anglepoise, The Library Barbers Club, Pie & Vinyl, Shoal on Albert Road, The Wedgewood Rooms, Abar Bistro, Pyramids Centre, Bored of Southsea, Sant Yago, Ye Old Bike Shoppe, Mydogsighs, Broken Arrow, Flo & Stans, UK Flyers, Jobsite, ilovedust, Matt Howarth, Head, The Boat Deck, Mayhem, Lou Bush, The Gold Room, Southsea Greenhouse, Jodie Silsby, The Festing, Herbal Skateboards, Josh Knill, M&C Saatchi, The Kings Theatre, Mikey Ayling, Groundlings Theatre, Room 237, Sopranos, Mia Mai, Southsea Gallery, Paul Thurlow, Aspex, Josie Young, The Belle Isle, Little Johnny Russells & everyone else.
Josh Knill took photo on the night too, cheers Josh!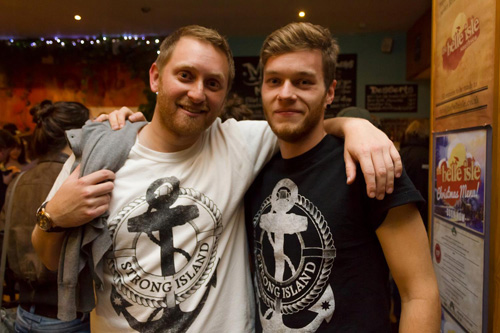 ---