This week I hand over to Billy, who I first saw DJ at a Sumo party ages ago at the Lodge in Vicky park. He was ace and after the party, me, him and another mate ended up back at mine cause it was getting light but we didn't fancy stopping just yet. We did 'one-on one-off' playing shitloads of old-school hip-hop in my studio and I'll never forget barely being able to type in names of tracks into google whilst Bill was practically beatmixing with two open youtube windows. Fucking show off. Cheers Bill, nice playlist !
"I was very lucky to grow up in a house where every morning i would wake up to good music. My dad would play a lot of Ska, Rock n roll and Brit pop.
Through my early teens i listened to a lot of UK Garage and loved the idea of mixing tracks seamlessly.In my late teens i got into Grime and Dubstep which had emerged from the deceased UK Garage scene. I started buying Vinyl and learned to beatmatch on a pair of old belt drive turntables.
I moved to Portsmouth for uni in 2008 but ended up partying instead of going to lectures. I now throw them parties and prevent other students from going to lectures. I run Concrete Music (www.loveconcretemusic.co.uk) with my mates, we have worked with some cool people around pompey and want to continue throwing parties and playing music on to see where it can take us.
Its taken me nearly a year since Charlie asked me to make a playlist for him but i've finally put one together."
Grab the Pet Sounds playlist HERE and check the past playlists HERE.
'Girls.'
01. Ramones – Sheena Is A Punk Rocker
02. Little Richard – Good Golly Miss Molly
03. Rod Stewart – Maggie May
04. Blondie – Maria
05. Crystal Castles – Alice Practice
06. Dolly Parton – Jolene
07. Dizzee Rascal – Jezebel
08. Ramones – Judy Is A Punk
09. The Kinks – Lola
10. The Police – Roxanne
11. Nirvana – Molly's Lips
12. The Folkes Brothers – Oh Carolina
13. Eric Clapton – Layla
14. The Knack – My Sharona
15. Beastie Boys – Girls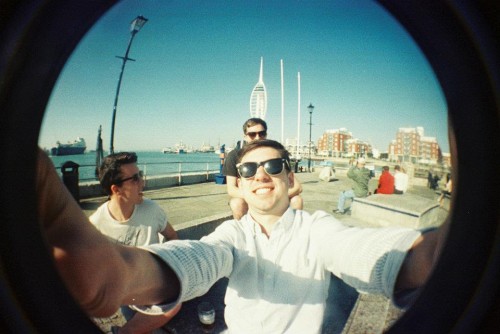 ---