As part of the Strong Island Clothing Co launch party (check Facebook for full details) this Thursday at Little Johnny Russells we will be giving to the first 20 people through the door one of our premium promo packs. The packs include our lookzine, a new vintage look mill cloth phone bag, a pile of stickers, pin badges, cards and other bits and bobs. If you can't make it down right away we'll also have some regular promo packs available too in limited numbers. Get down there early to get involved.
If you are unable to make it to the Launch Night on the 31st May then be sure to pop along to the
Historic Dockyards and say hello. We will have a living room all set up for you to come and hang out between performances and enjoy a drink with us.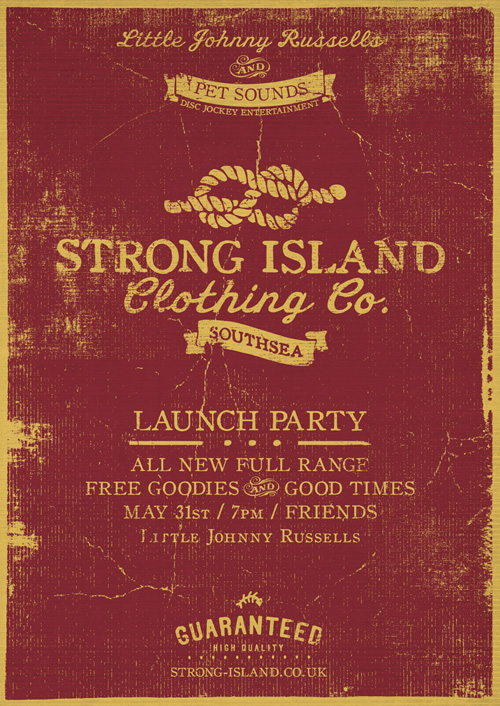 Also be sure to check out Lesley Bushell's exclusive Strong Island chair which you will be able to see, try out and even buy at Victorious Vintage. More info here.
---