The is an Open Call for your old 'home-movies'. Have you ever wondered about your personal family history? Sir Arthur Conan Doyle's Sherlock Holmes solved his cases from the smallest fragments of evidence. In A Case of Identity (1891) Holmes said that 'the little things are infinitely the most important'. In a similar way old films or 'home movies' can be used as evidence to understand our family history. When we watch these films or look at family photographs we have evidence of our family's life experiences. These act as a record of our lives, enabling us to build a case for our existence.
For 'Portsmouth: Family History on Film' we invite you to rifle through your lofts, cellars or old boxes to find old family films. Films do not have to show Portsmouth city and can be from anywhere in the world although you need to have a connection to the city through living or working in the Portsmouth area. Films can be in Single 8, Super-8, 9,5mm or 16mm. If you have no idea what type of film you have just bring it along and we will be able to screen it or assist you in finding a way to get it seen. Projectors will be provided.
*PLEASE NOTE: FILM ONLY WILL BE ACCEPTED: NOT VIDEOS OR DVD's.
Collection of films will take place at aspex on Saturday 14 April 2012 (11am – 4pm) with the screening on 18th May (venue to be confirmed).
Initial collection of films will take over the period of a day and contributors will be able to view their films in a more private space before the public screening. Films will be returned to contributors or can be donated to Wessex Sound and Film Archive who will be assisting with transforming the films into digital format. A permanent archive of Portsmouth Films will also be made available on-line.
Any questions please contact Aspex on 02392 778080 or email info@aspex.co.uk.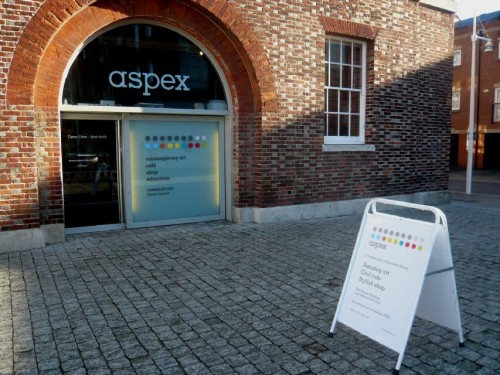 ---