It's getting closer to Christmas and some of you might be stuck for gift ideas? Some of our favourite shops and restaurants in Southsea are also offering gift vouchers.
Restaurants & Entertainment
A Bar Bistro, 58 White Hart Road, Old Portsmouth
The Belle Isle, 39 Osborne Road
The Wedgewood Rooms, 147B Albert Road
Like A Tea Tray In The Sky, 31 Osborne Rd
Barnaby's, 56 Osborne Road
Shopping
Room 237, 76 Elm Grove
Dead Mans Glory, 4 Albert Road
Bored of Southsea, 23 Albert Road
Flo & Stan, 29 Albert Road
Southsea Gallery, 51 Albert Road
Bonzo, 57 Albert Road
Passion Fish, 81 Albert Road
Interior Design Co., 55 – 57 Marmion Road
Aspex Gallery Shop, Gunwharf Quays
Hair & Beauty
Rae Palmer, 76 Palmerston Road
Chilli Tattoo, 58 Albert Road
The Retreat, The Pyramids
You can get your christmas cards at Southsea Rock…Emporium Of Chic & Shock, 51 Marmion Road.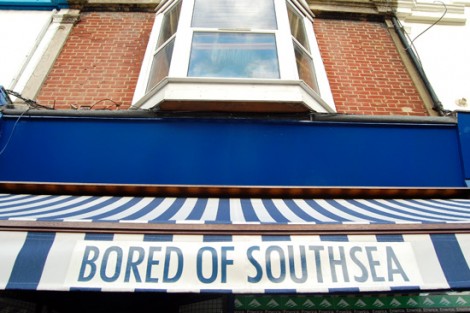 ---