Anyone venturing into Albert Road tonight should pop into Bonzo to see Paul Tinker's Man Attacked By exhibition. I've been looking forward to this myself since Paul got in touch with us at Strong Island.
The exhibition will run from 18th November – 2nd December and features some of your favourite animals fighting back against humans.
If you get there before 9pm tonight you can get your picture taken with the 8ft tall bear and there might even be some alcohol or eyes balls left?
You can follow Man Attacked By on Twitter.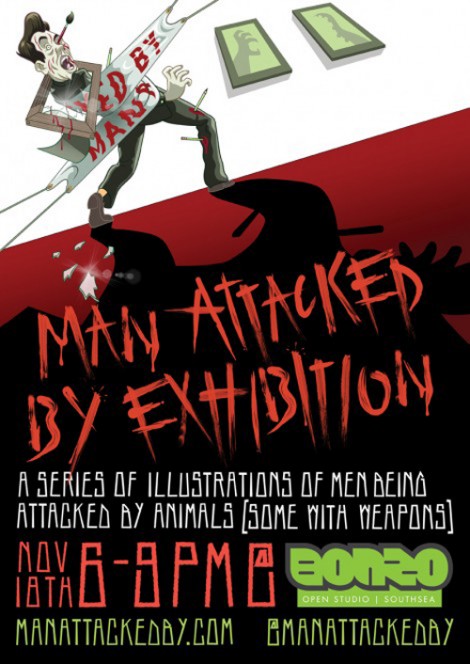 ---