I noticed from Twitter last night that everyone loved the penguins on BBC's Frozen Planet. These penguins aren't so sweet though!
From 18th November – 2nd December Paul Tinker will be exhibiting his Man Attacked By series at Bonzo in Albert Road. If you'd like to attend the opening night of the exhibition you can find the details on Facebook.
If you'd like to see some more of the less violent work check out Paul's portfolio.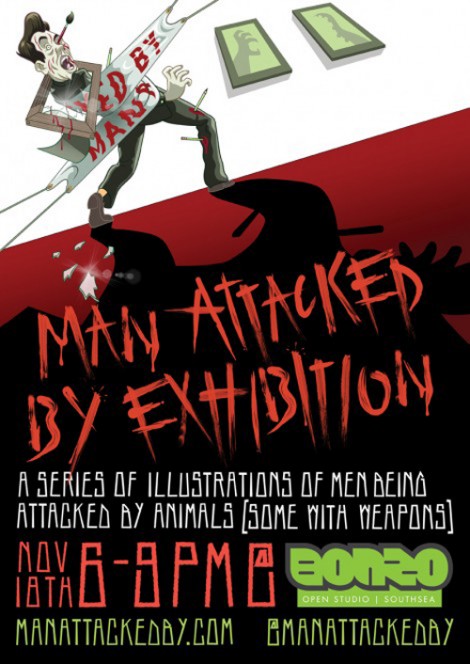 You can follow Man Attacked By on Twitter.
---